Services Business Intelligence - Data Warehousing
Database and Data Warehousing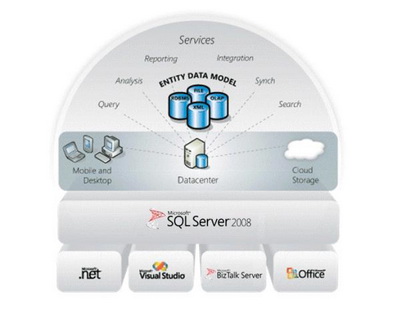 Businesses today face numerous data challenges, such as the need to make faster and more data-driven decisions, the need to increase the productivity and flexibility of development staff, and pressure to reduce overall information technology (IT) budgets while scaling the infrastructure to meet ever-increasing demands. Businesses also need to analyze data from multiple sources, including structured, unstructured and big data systems. The ability to rapidly collect and analyze internal and external data will dictate how successfully an organization can compete in the marketplace by translating existing information into knowledge, and ultimately, into revenue. Therefore, the need for organizations to have sound business intelligence and data warehousing strategies and solutions is critical.
Extended Results has both the experience and the expertise to help enterprises address the challenges they face. Our next-generation data management and analysis services deliver increased security, scalability, and availability to enterprise data and analytical applications, while making them easier to build, deploy and manage by your IT organization. We use Microsoft's SQL Server as our data warehousing foundation and build a solution that can truly scale to your business needs.
Extending the strengths of SQL Server, we can provide an integrated data management and analysis solution that can help organizations of any size to do the following:
Build, deploy and manage enterprise applications that are more secure, scalable and reliable.
Maximize IT productivity by reducing the complexity of developing and supporting database applications.
Share data across multiple platforms, applications and devices to make it easier to connect internal and external systems.
Control costs without sacrificing performance, availability, scalability or security.
Integrate - Easily integrate data from a wide range of operational and enterprise data sources, and gain competitive advantage through a holistic view of your business.
Analyze - Gain an integrated view of all of your business data as the foundation for your traditional reporting, OLAP analysis, scorecards and data mining.
Deliver the information employees need to make better business decisions — in virtually any business environment.
Data Mining - Explore data, discover patterns and apply these patterns to business operations with an easy-to-use, extensible, accessible and flexible platform.
At Extended Results, we're good at this stuff. Every business intelligence solution we develop requires us to interface existing data sources or even build some new ones. Contact us for more information on how Extended Results can help you find value in your business decisions.

Data Warehousing Fact Sheet