Services Business Intelligence - Dashboard Services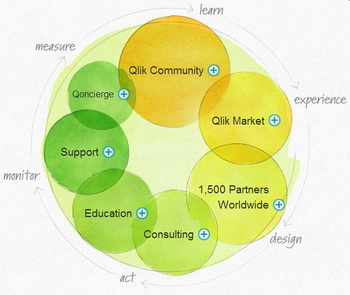 Dashboards are highly visual representations of enterprise performance that integrate a variety of data elements into a single graphical display. Whether cross-functional or domain-specific, dashboards are designed to deliver maximum visual impact in a format optimized for quick absorption. Dashboards combine tables, graphs, gauges, dials and other graphical indictors, conditional formatting, free-form labels, borders and background colors to achieve this impact.
Dashboards are an excellent way for executives and all decision-makers to quickly become aware of the status of the business and discover relative progress, for instance, compared to other territories, other divisions, or other time periods, identifying valuable performance trends. Scorecards and dashboards provide "at-a-glance" information about business performance across the enterprise. They are typically generated for managers and executives who need an overall view of business performance and find tremendous value in viewing timely, visually intuitive snapshots of strategic financial and operational data.
SharePoint Products and Technologies facilitate collaboration within an organization. Using the combined collaboration features of Microsoft Office SharePoint Portal Server, users in your organization can easily create, manage and build their own collaborative Web sites and make them available throughout the organization.
Extended Results can provide a full range of scorecard and dashboard capabilities. We offer unique enterprise reporting solutions that combine powerful, graphical zone-based layout techniques used to produce scorecards and dashboards with traditional banded report formatting to produce data-rich, yet visually compelling reports. Organizations can comprehensively manage performance on the Microsoft Portal platform, leveraging all enterprise data and reaching all individuals across the enterprise with visually compelling displays.
Contact us for more information on how Extended Results can help you find value in your business decisions.