About Us Management Team
Patrick Husting
, CEO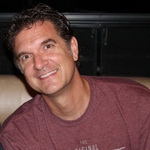 Patrick Husting founded Extended Results in 2006 with a passion for leveraging consulting opportunities into software that lead to unique and effective business solutions. Patrick has a goal to help company decision makers maximize their bottom lines and find new revenue opportunities using business intelligence processes and technologies that are innovative and simple to use. Under Patrick's leadership, Extended Results has been recognized by INC Magazine and the Puget Sound Business Journals as one of the fastest growing companies in 2010 and 2011. Patrick has revolutionized the way organizations leverage their business data with software solutions that turn businesses into real-time data power houses. He has also worked at Microsoft where his role was to identify, negotiate and manage strategic relationships with fortune 500 companies and technology partners implementing Microsoft based solutions. Also, while assisting in the founding and being CTO of eHome.com, Patrick was instrumental in the formation of their company, raising a capital of 40MM and growing the company to over 350 people. In his spare time, Patrick is busy enjoying life as a husband and father to his four amazing sons.
Peter Bull
, Senior Vice President of Solutions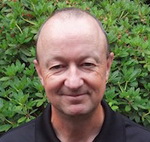 Peter Bull is responsible for the strategy, implementation and development of Extended Results' BI (business intelligence) solutions, product design, roadmaps and engineering teams. Bull works with our Tier 1 partners in the strategy, design and delivery of business intelligence and performance management solutions. With more than 15 years of industry experience in developing and delivering BI solutions for customers internationally, Peter is a key stakeholder in the success and growth of Extended Results as a business intelligence solutions premier provider. Prior to joining Extended Results, Bull was the Microsoft SharePoint BI Program Manager for over 7 years, responsible for the technical leadership, direction and product development. Bull has a strong entrepreneurial background holding critical roles at SAS Institute", a number of European technology startups and was the CFO of a major international UK based company.
Graham Comley
, Senior Vice President of Consulting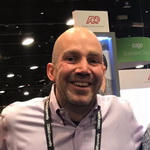 Graham Comley is responsible for the successful delivery of business intelligence consulting services and software solutions. He has more than 10 years of consulting experience ranging from restaurant, to health care, to high tech industries. Graham joined Extended Results in 2010 from Microsoft's Online Services Division (MSN/Bing) where he focused his efforts on BI solutions centered on the MSN Publishing Platform and its related operations. Prior to Microsoft, he performed as the Vice President of Operations for Deterministics, a global restaurant consulting firm where he delivered solutions for over 80 successful initiatives. In his spare time he also helps run a family business centered on large scale outdoor model trains. Graham and his family are diehard Sounders, Seahawks and Husky fans, and are avid boaters.
Bryan Colyer
, Director of Business Development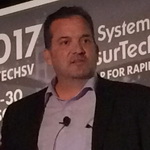 Bryan Colyer oversees business development for Extended Results' global partnerships. With more than 13 years of experience working with companies in the services and technology sectors, Colyer joined Extended Results in early 2009. Prior to joining the company, Colyer held positions in sales and management with a passion for strategic partnerships. He is responsible for aligning the Extended Results strategy closely to the business interests of our partners and translating that strategy into practical program elements that promote success in the marketplace. As a former assistant football coach at the University of the Pacific, you might find him coaching from the sidelines of his daughter's star volleyball team. He holds a bachelor of arts from Bethany College (Lindsborg, KS) and attended graduate school at the University of the Pacific.
Greg Gomez
, Director of Sales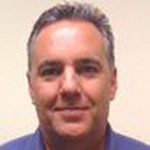 Greg Gomez is responsible for managing sales engagements, development of customer relationships and assurance that customer satisfaction is maintained at the highest level. Gomez has over 20 years of software and technology experience; more than half of which has been focused in the areas of information management and business intelligence services. Prior to joining Extended Results, Gomez gained extensive industry experience during his 8+ year tenure in IBM's Information Management Group and DCDial management and two years as part of the field sales team at Hyperion Solutions. He has worked with customers of all sizes and industries, from startups to Fortune 100 corporations, and spanning 3 continents (North America, South America, and Africa). Gomez has a passion for travel and cultures. Between work and pleasure, he has visited 24 countries across North America, South America, Europe and Africa. Gomez has a degree in management information systems from the University of South Florida.
Aaron Meyers
, Senior Manager of Consulting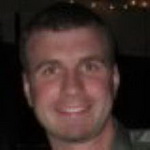 Aaron Meyers is a Senior Manager with many years of Software Development and Project Management experience. Aaron graduated from the University of Washington with a degree in Computer Engineering and worked for several years as a Software Developer designing implantable pacemakers and defibrillators. After obtaining a Master's degree in Business Administration from the University of Washington, Aaron now works at Extended Results, managing numerous technical projects and teams in the business intelligence space. Aaron believes that putting the customer and their concerns as his top priority is the only way to do business over the long haul. Aaron enjoys spending time with his wife and children, camping, fishing, and gardening.
Darin Webb
, Senior Manager of Consulting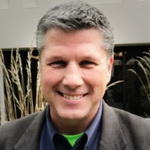 Darin Webb is a Senior Manager bringing many years of Program and Project Management experience from a variety of industries to our team. Driven by helping clients solve complex business problems Darin has a passion for customer satisfaction and in developing long-term relationships. He holds an MBA in Technology Management and a BS degree from the US Air Force Academy, where he studied Human Factors Engineering. Darin is a PMI certified PMP and is also an experienced Six Sigma Green Belt. He and his wife Cindy enjoy spending time participating in the lives of their three school-aged children and working together to grow themselves spiritually. He is always on the lookout for a good happy hour, a game of pick-up basketball or the latest release at the movie theater.
Yilei Wang
, Creative Design Director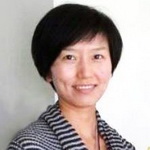 Yilei Wang is responsible for corporate brand, product/solution design and experience – driving creative direction for many of our high profile clients like Microsoft and HTC. Her expertise lies in Software/Web Design, Information Architecture, User Experience, Web 2.0, Social Networking and Media. She has a unique blend of experience starting her career as a software design engineer, and migrating to user interface and experiential design implementation. She gained a strong understanding of the business driving software design and development when she was heading product development and adoption in several start-ups . Prior to her entrepreneurship, she worked for Microsoft for 5 + years in a developer and program manager capacity. Yilei holds a bachelor of computer science from Fudan University in China and a masters of computer science from Florida State University.